Ceramic connector blocks mount inside the thermocouple head. Most are Alumina ceramic. The block connect the sensor wires to the extension wires. Blocks also have brass screw terminals. Connect single as well as dual thermocouples. We also have them for RTD's. RTD's may require up to 6 terminals. 2158 blocks can be used in heads. They also can be used alone. Blocks should not be in areas above 500°F. Heat around the block may cause errors.
Construction
Alumina ceramic. Round or oval shapes. Brass screw terminals. Pinch and wrap around connections.
Terminals
Two, four, and six brass terminals. For thermocouples or RTD's. Simplex and duplex sensors. Two, three, and four wire RTD's.
 Wires
Wire terminals for the following sizes. 24, 20, 18, 16, 14, 11, and 8 gauge.
 Sizes
Standard and DIN. Oval and round shapes.
Connectors are available in a variety of materials and styles.  Common ones are shown in this section.  Looking for a particular block not shown here? Phone one of our sales engineers. We have many other connectors available.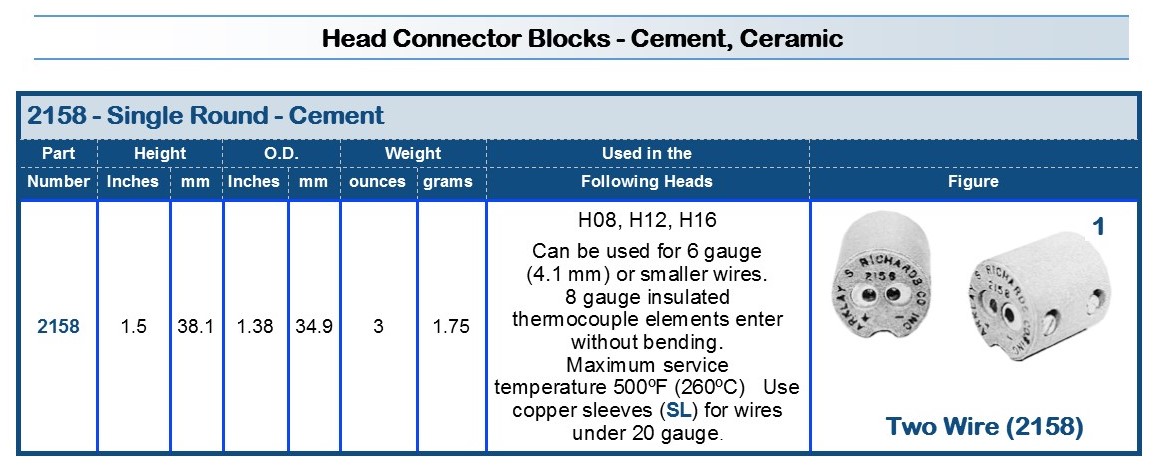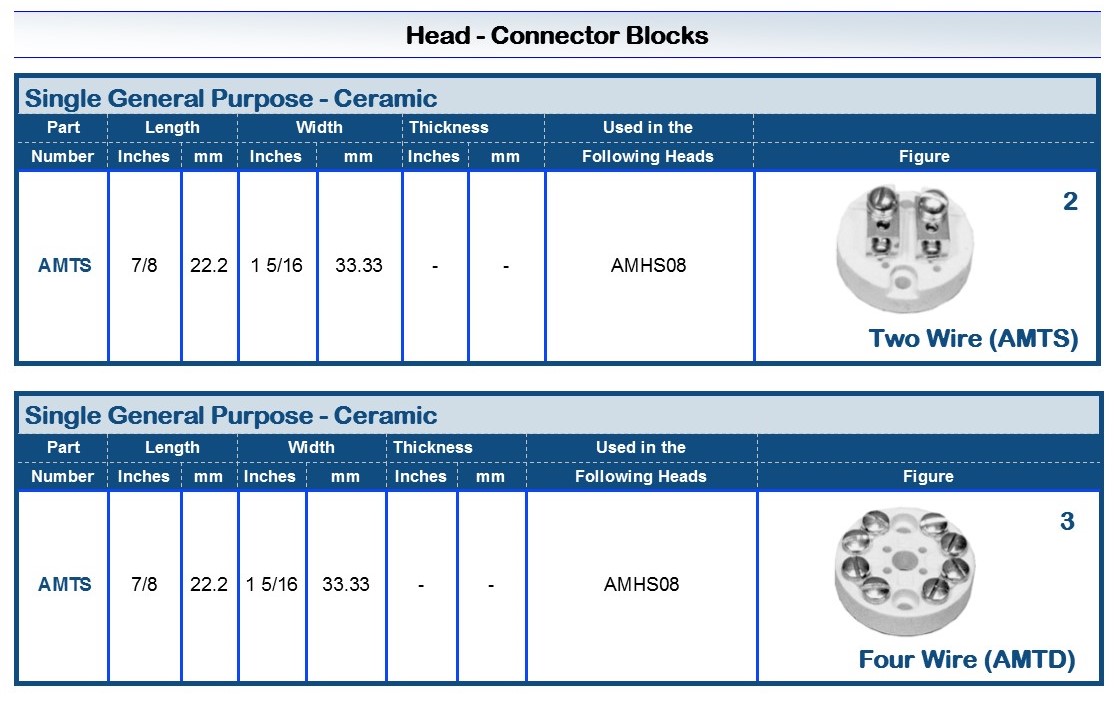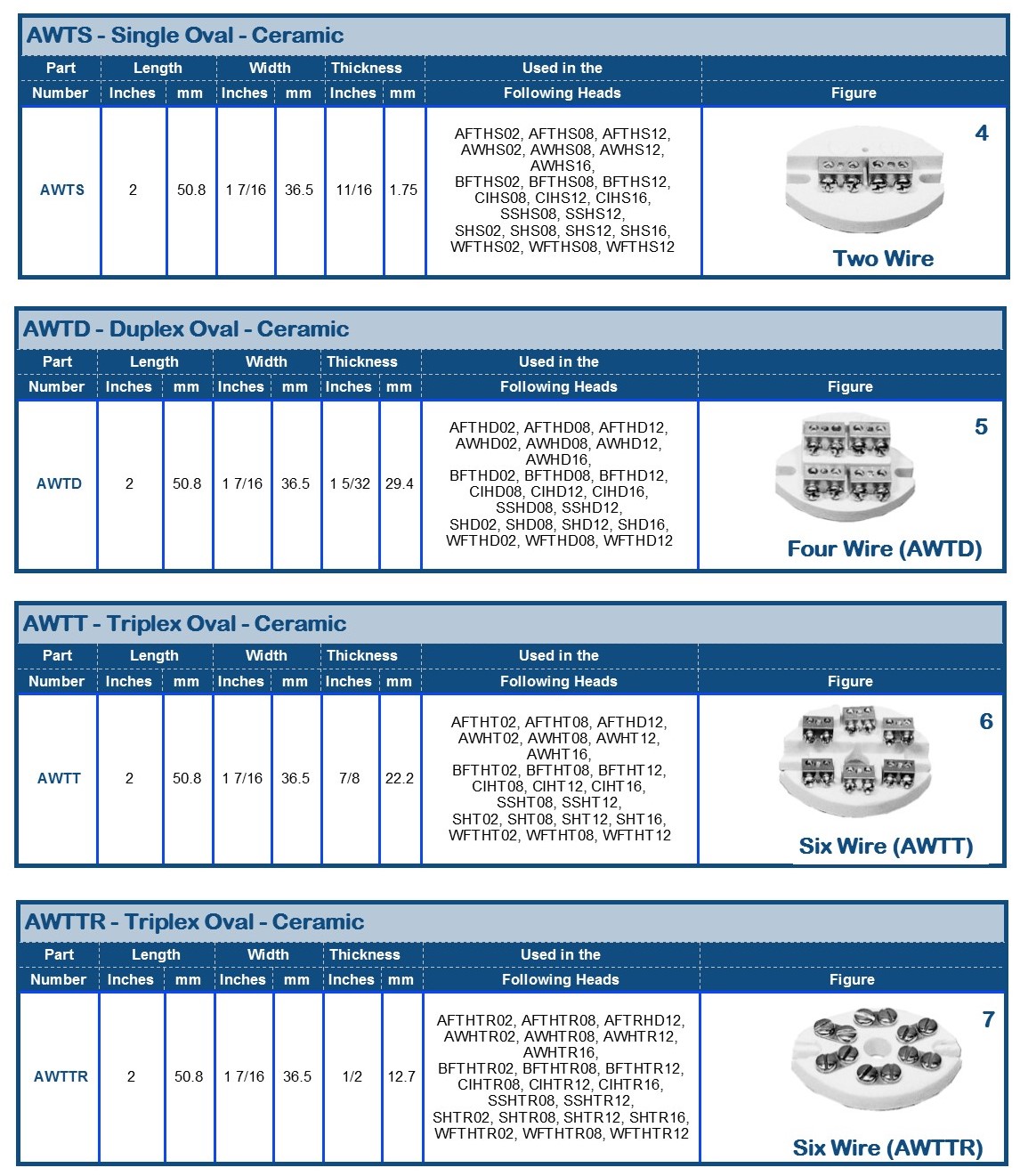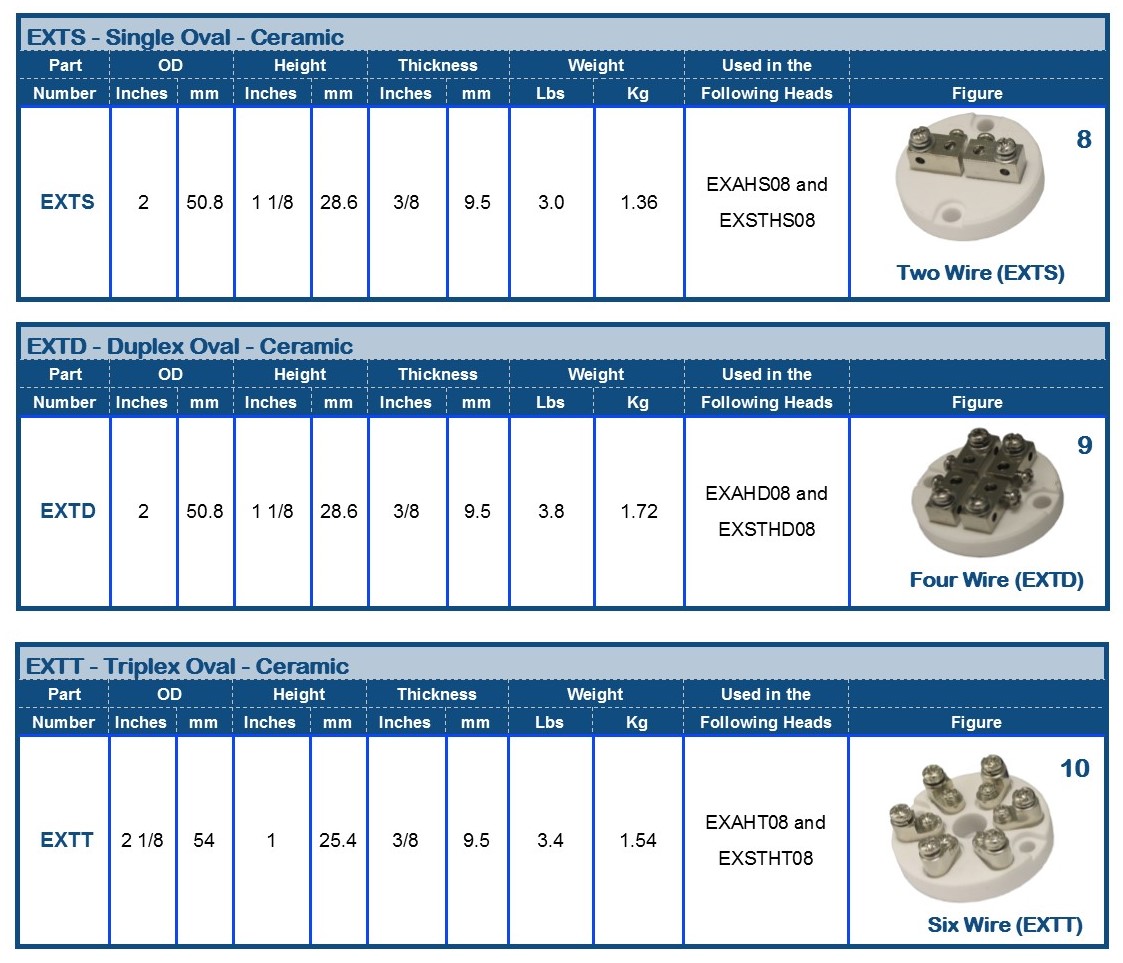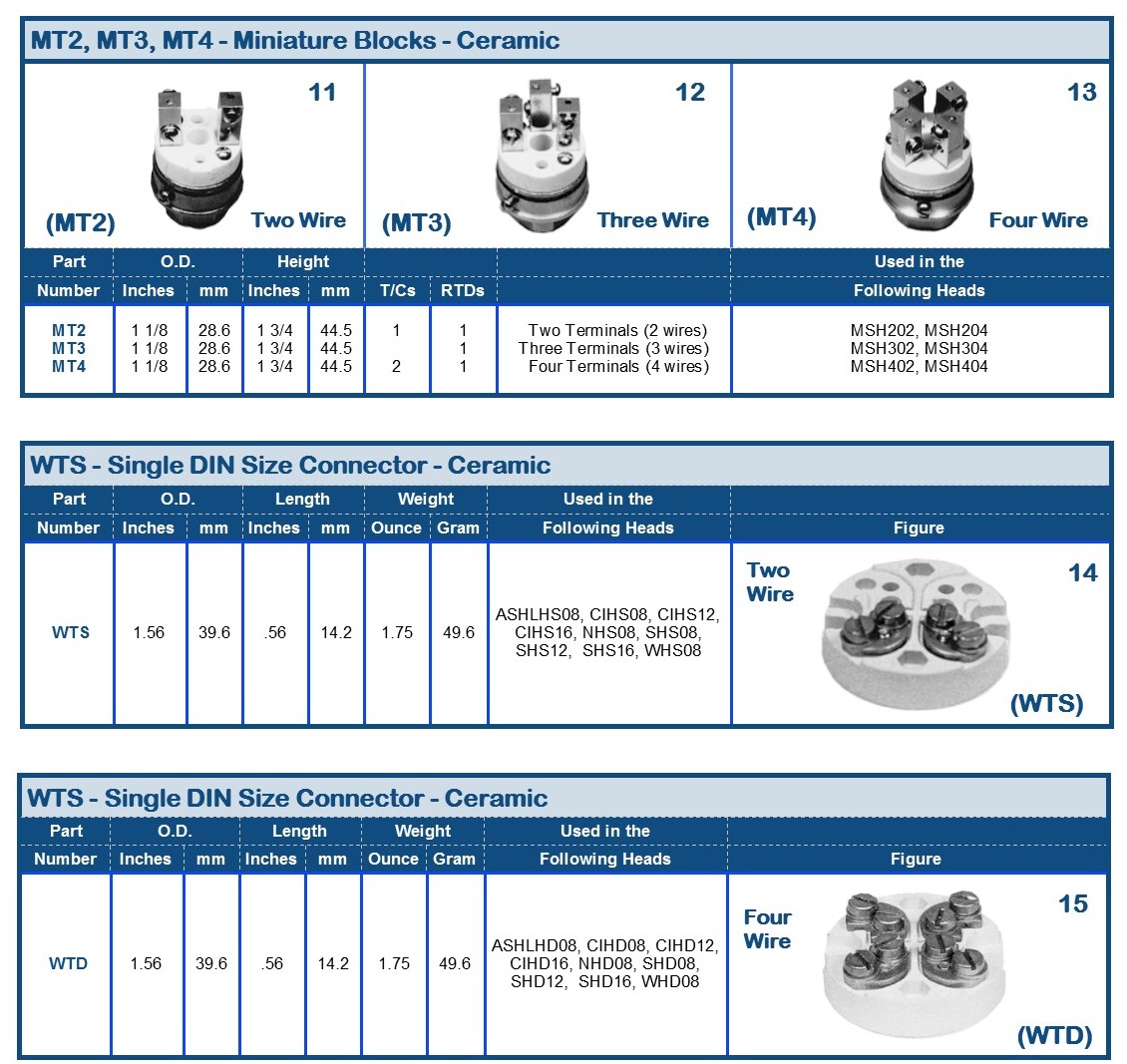 Specifications
High Temperature Ceramic
High Purity Alumina
Brass Terminals
Pinch and Wire Wrap Connection
Round and Oval Shapes
Two Screws Mount
For Simplex and Duplex Sensors
Two, Three and Four Wire RTD's
Round DIN Sizes
Miniature Sizes
Cement Molded
Spring Loaded Available
Copper Sleeves
ACCESSORIES AND RELATED PRODUCTS