Single Metal Protection Tube | 90° Bend | SH Head
Right angle thermocouples utilize metal protection tubes. They are used to monitor temperatures for heat treating, salt baths, casting, or hot dip galvanizing. They also have and a unique 90° bend. Angle thermocouples have a single metal protection tube. A variety of high temperature alloys can be used for the tube.  An elbow also connects the hot and cold legs of the assembly. This right angle construction is very useful. It keeps the thermocouple connection head away from radiated heat from the process. Angle thermocouples also help avoid contact with covers above the process.
Specifications | Advantages
Single Metal Protection Tube Hot Leg
Right Angle Construction
Standard Aluminum Screw Cover Head
Type K, E, J, or N Thermocouple Elements
Large 8 Gauge wire
Ceramic Insulated Elements
All Specialty Alloys Available From Stock
Example: Angle Thermocouple Assembly part number 8K6-1012XH-12-18-SH signifies an 8 gauge element, Type K Calibration, angle assembly, 12" long hot leg made from 1/2" extra Heavy #10 alloy pipe (32% nickel, 21% chromium). The 18" long cold leg made from a steel balance pipe, and a standard weatherproof aluminum head.
Other combinations of thermocouples and protection tubes can also be specified depending on your application.
NOTE: If you would like to order a Type E, J, or N assembly, substitute the K with an E, J, or N, in the part numbers listed on this page.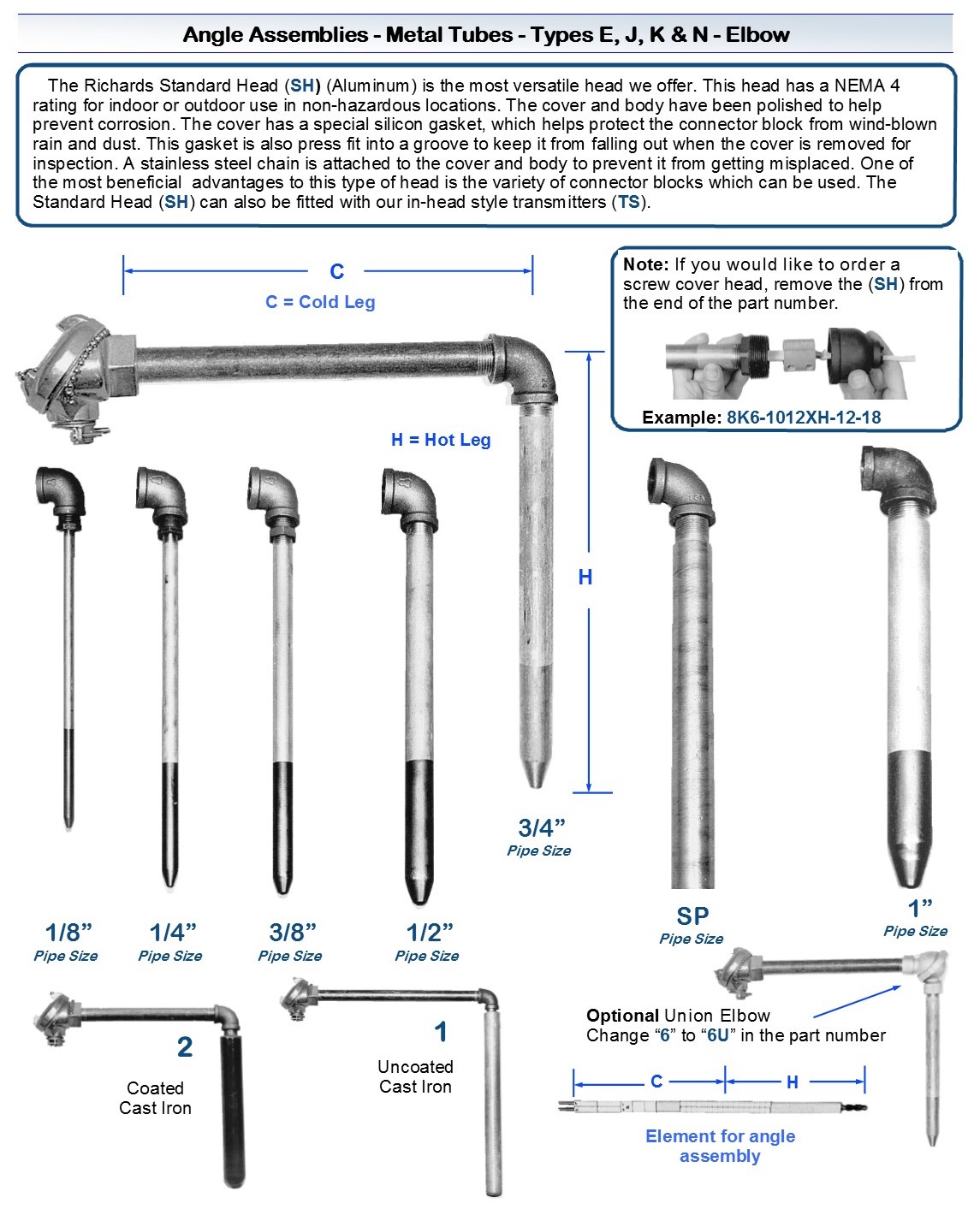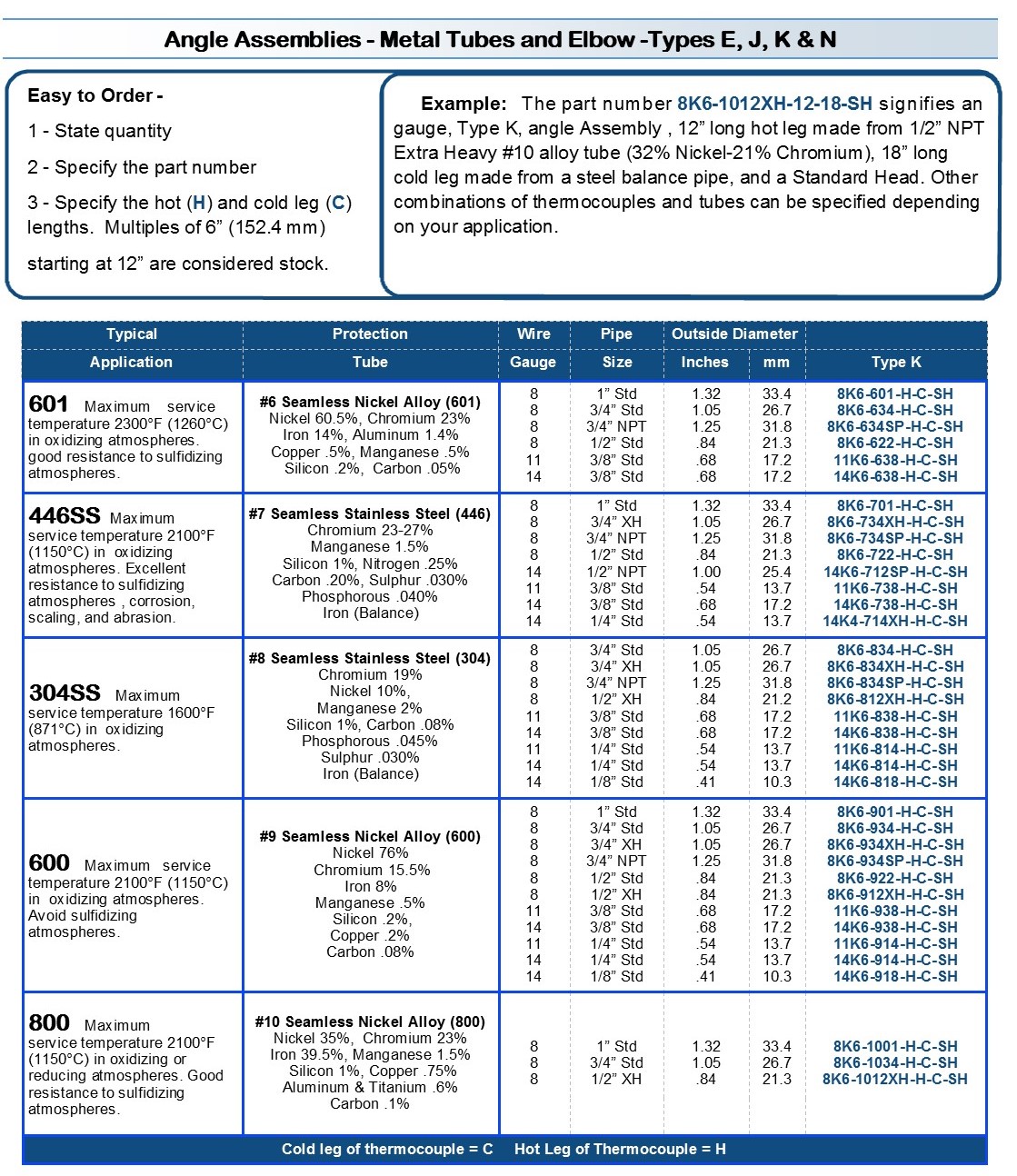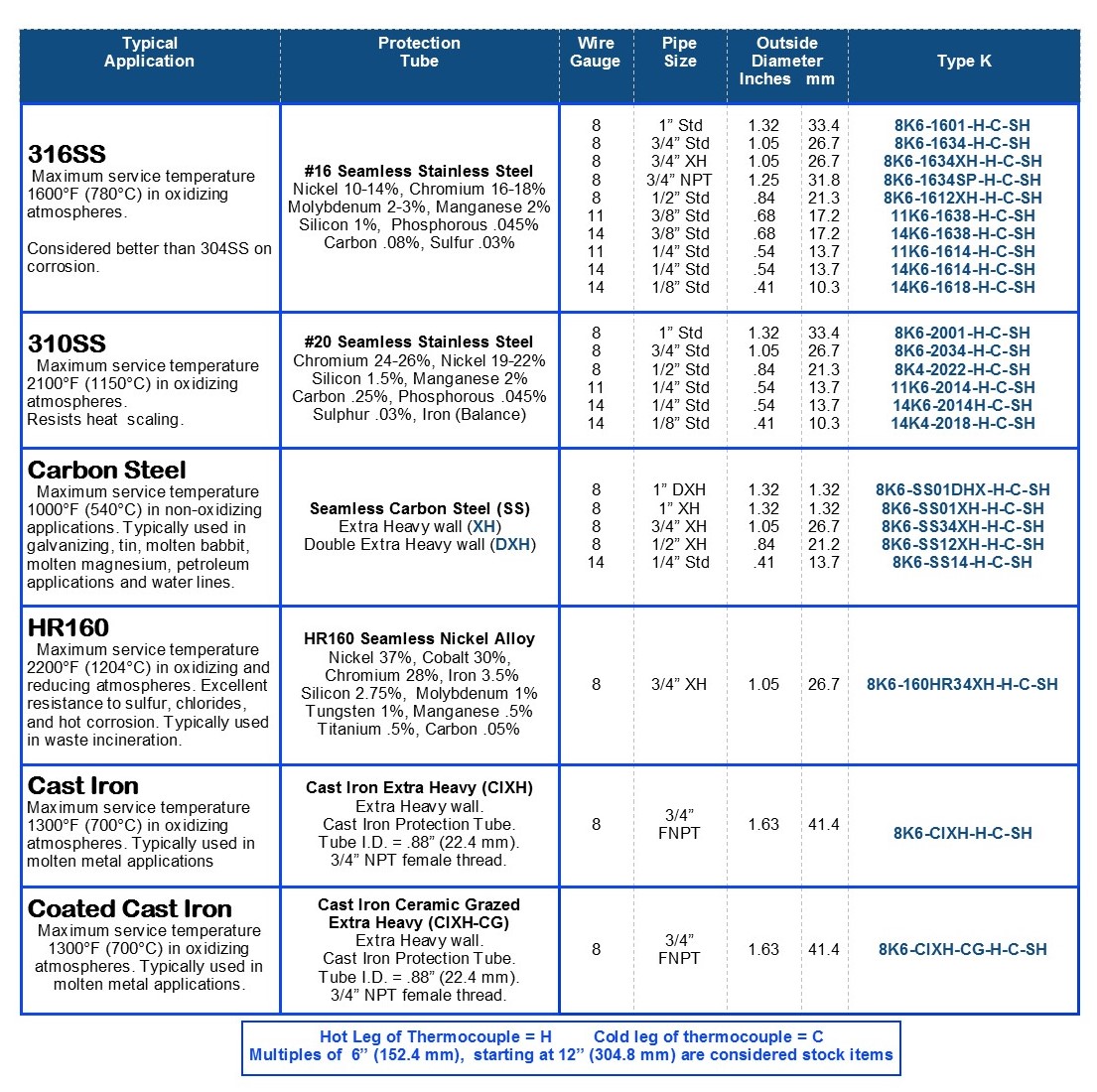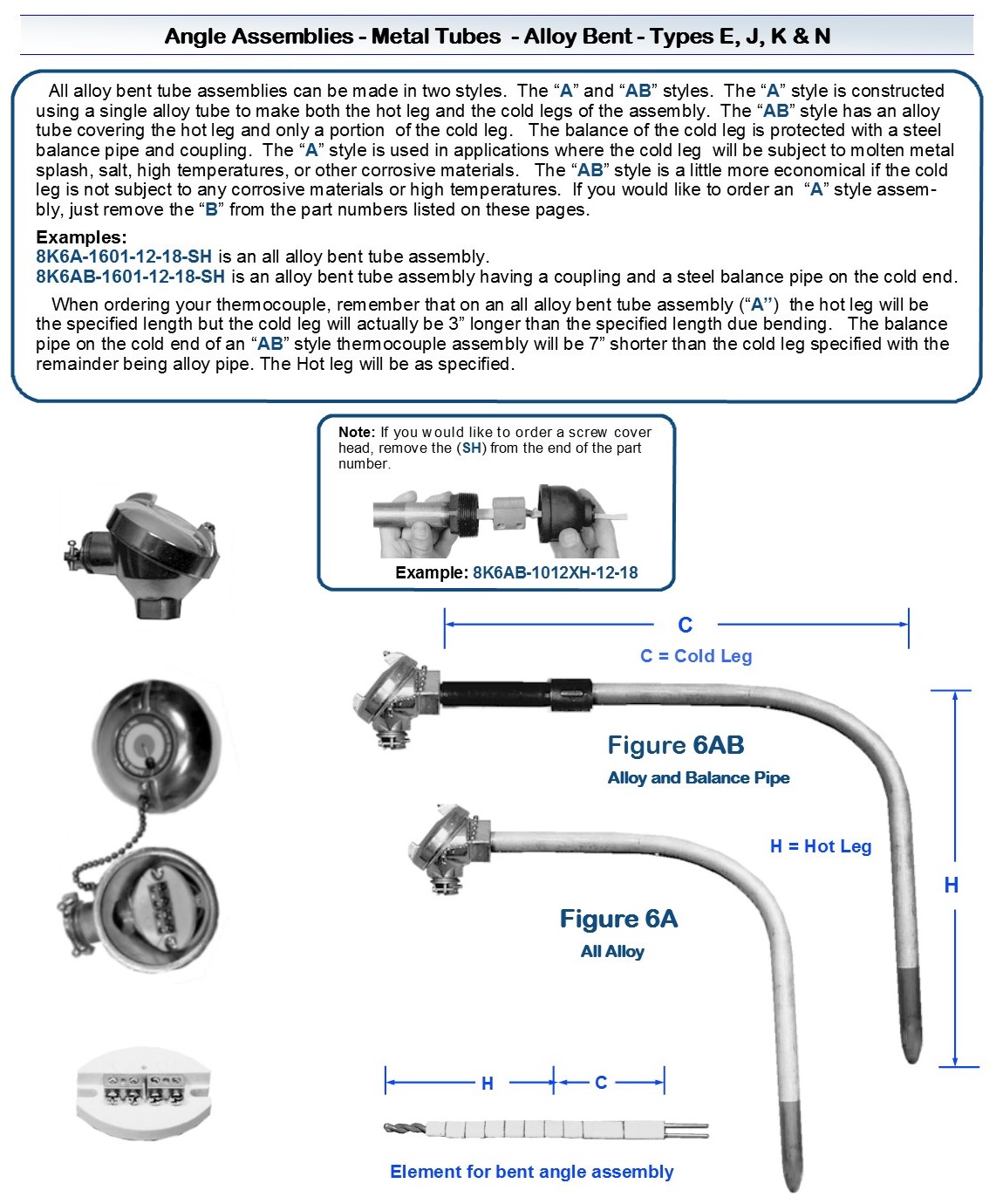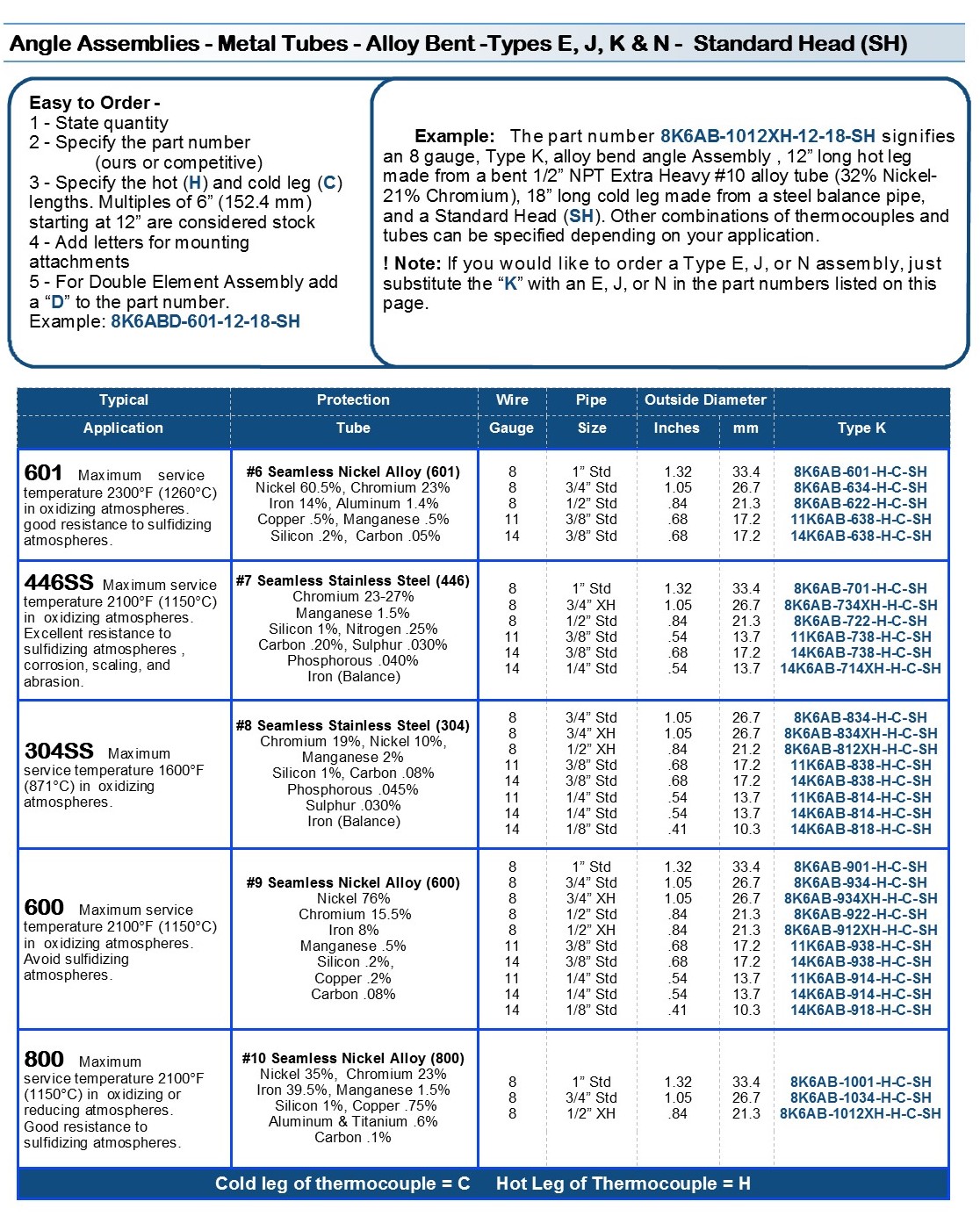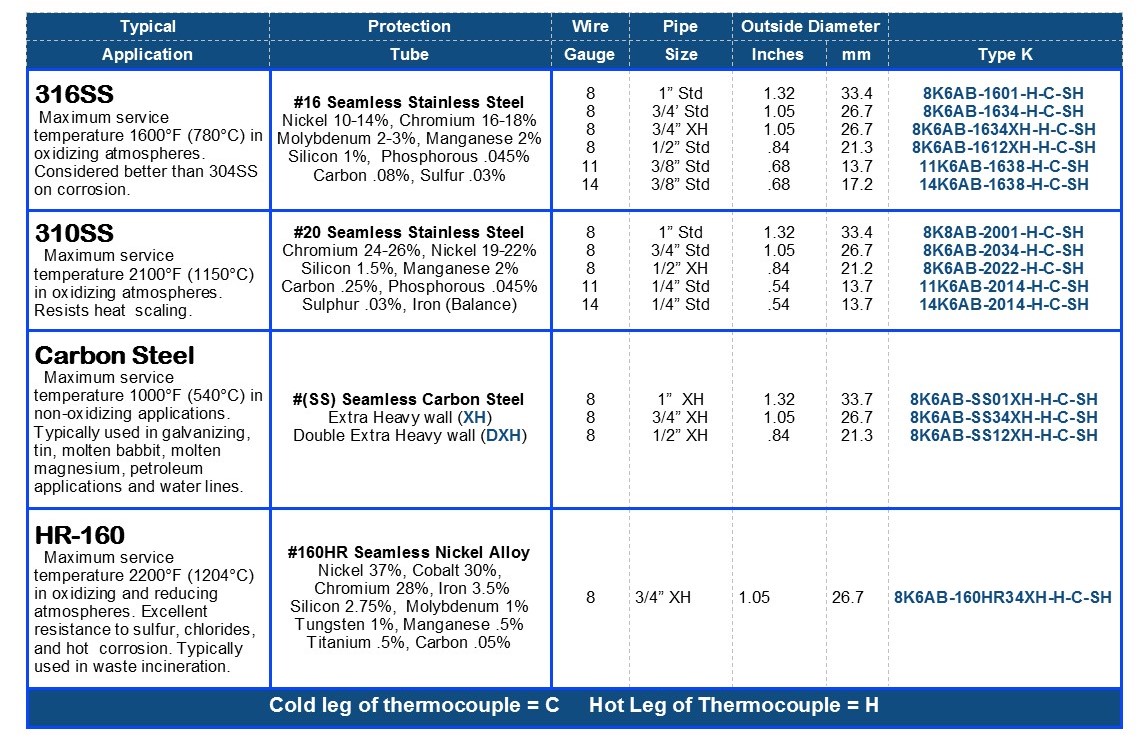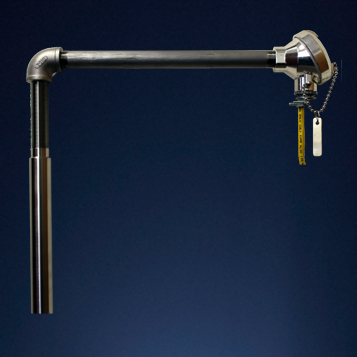 ACCESSORIES AND RELATED PRODUCTS