Thermocouple Tips for Molten Metal
Replacement Tips and Handles
General Information -  
Molten Metal tips are for reading melt temperatures of non-ferrous metals. These include Aluminum, Brass, Bronze (except Phosphor Bronze) and Magnesium.  The metal sheath of the tips are 446 stainless steel. They have a maximum service temperature of 2300° F (1260° C).  Some other alloys, such as #8 & #9 are also available (Consult factory).  Thermocouples are Type K and within standard limits of error (special limits are available).  The reduced tip diameter allows for quick response times when immersed into the melt (about 25 seconds).  The Richards handles are constructed entirely from 304 stainless steel for maximum durability.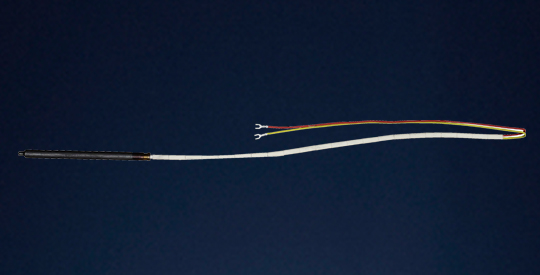 Molten Metal Configurations
Applications -
Molten metal thermocouple tips are installed in a MM43 handle. We manufacture the handle from 304 series stainless steel for long life in the foundry. Use the MM43 handle with all molten metal thermocouple tips from 8" to 48" in length.
Handles have protective armored leads on the lead wire. Analog or digital instruments can also be part of the handle. They are mounded right off the handle for easy reading. The digital instrument also uses battery power.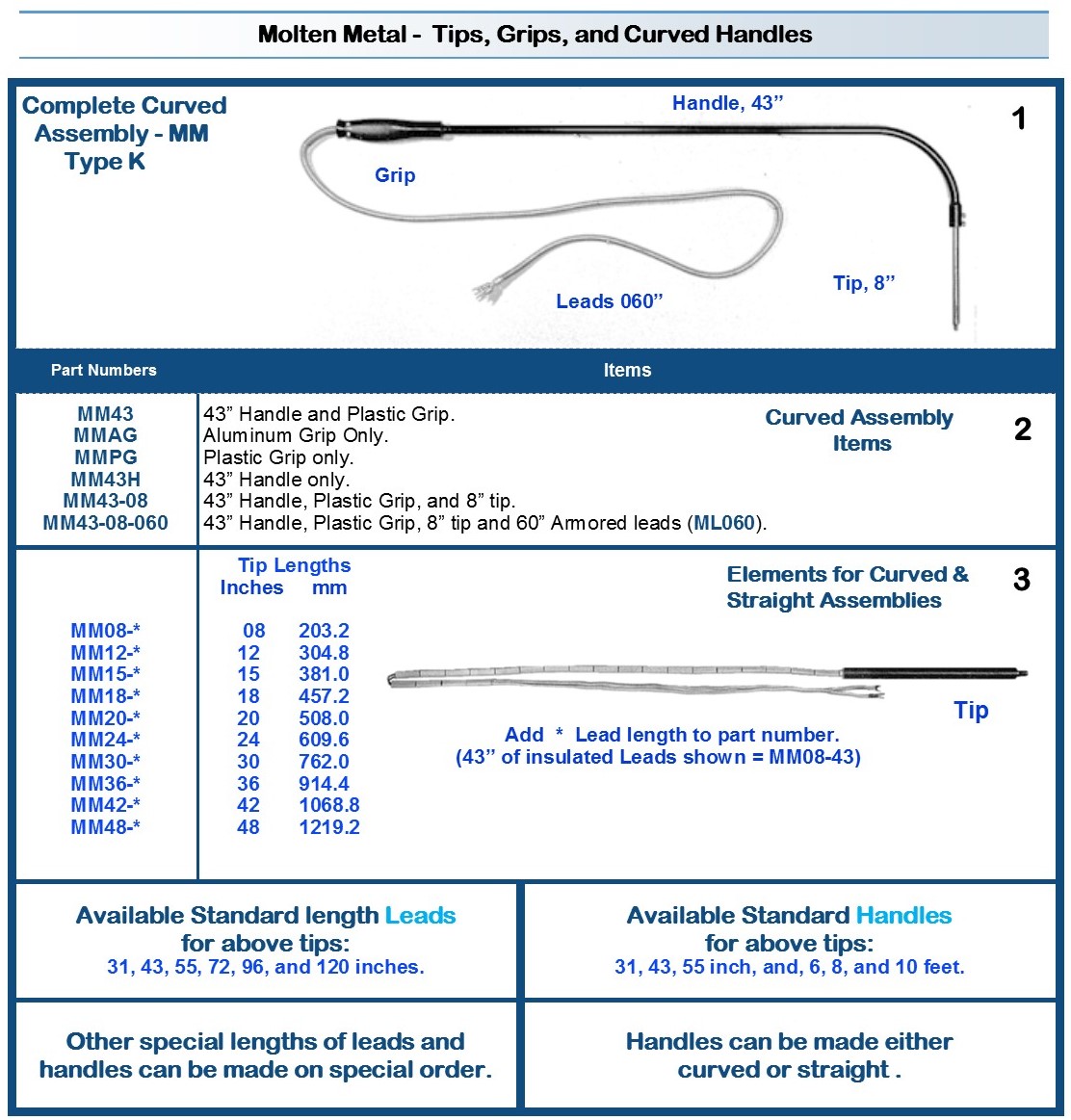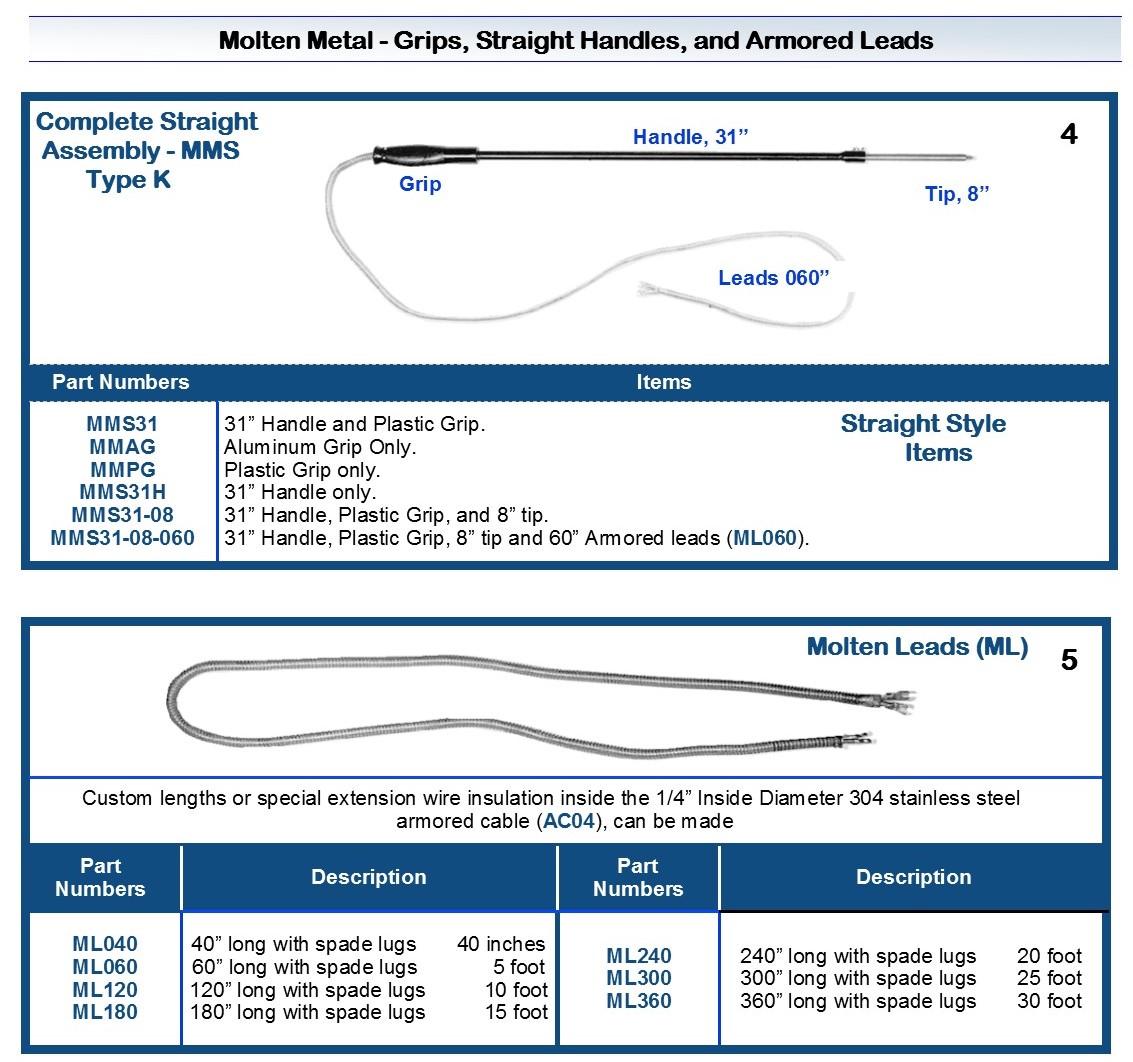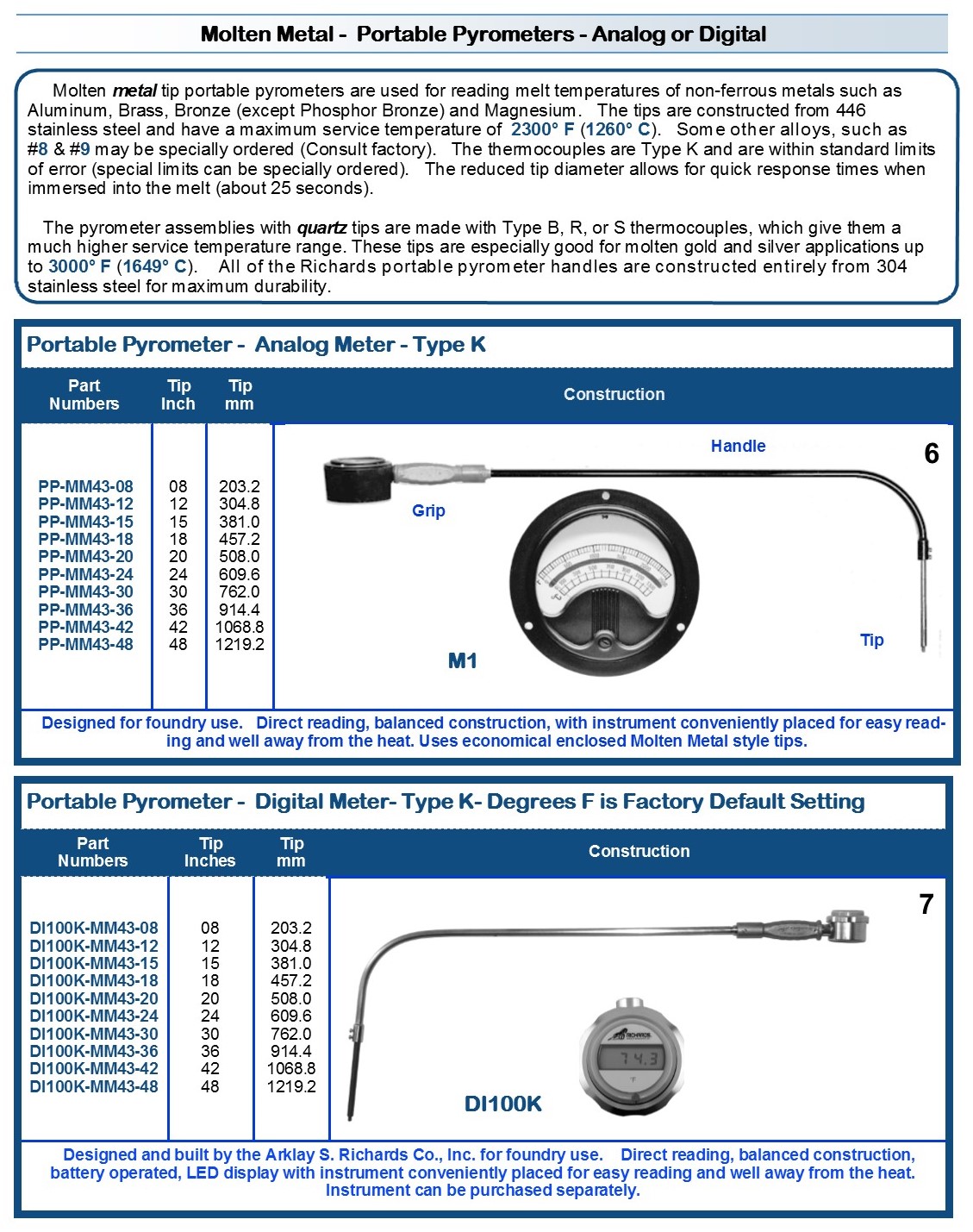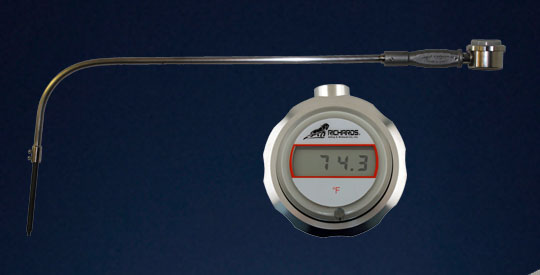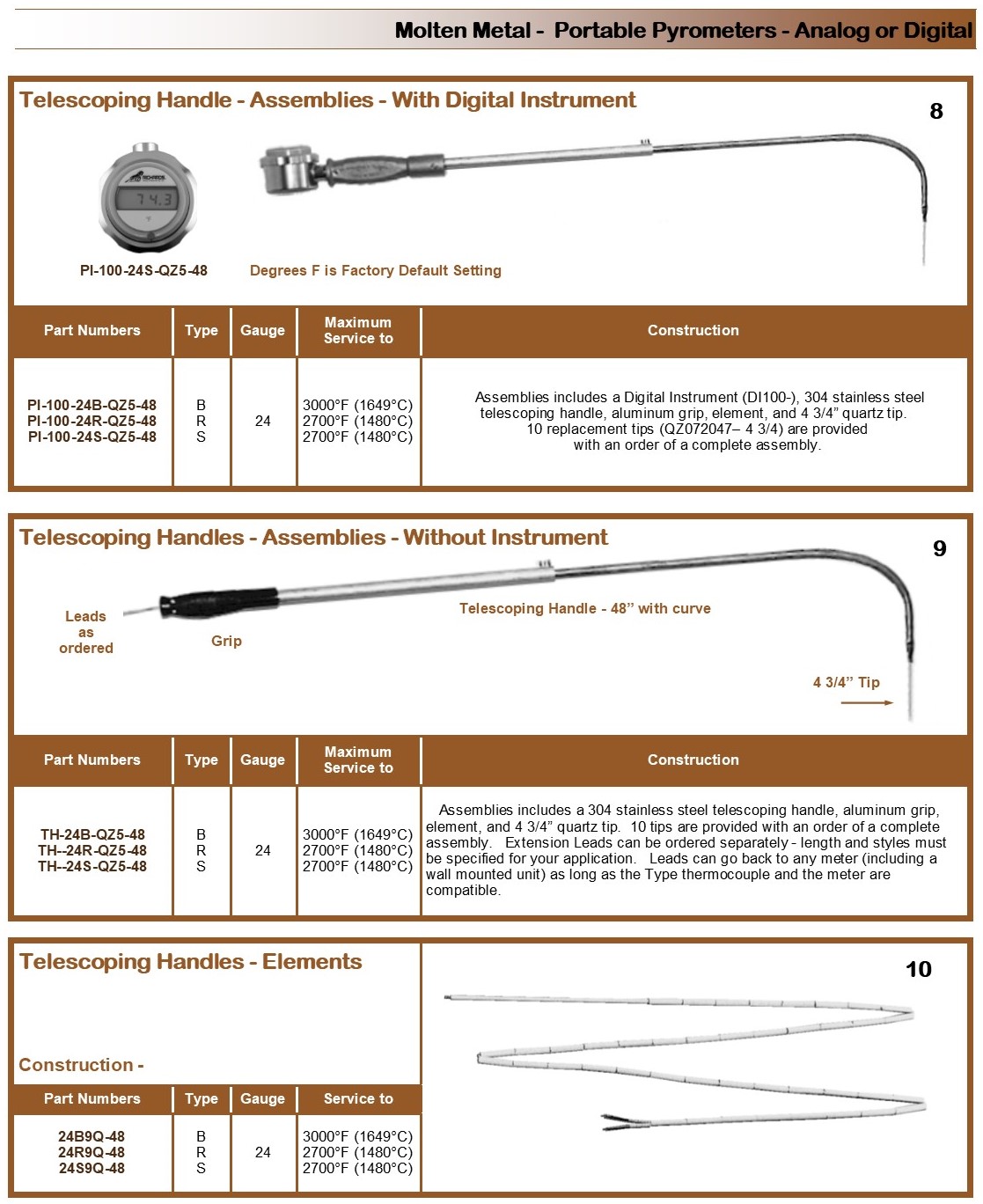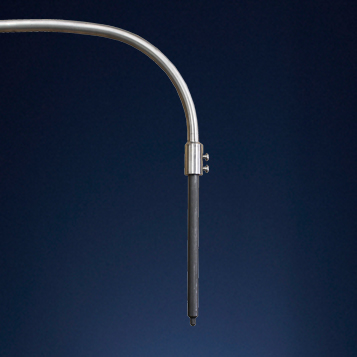 Specifications
High Temperature 446 Series Stainless Steel Sheath
Reduced Diameter Tip For Quick Response
Lengths From 8" to 48"
High Accuracy
Type K Thermocouple Elements
304 Series Stainless Steel Handles
Straight Handles Available
90° Handles Available
ACCESSORIES AND RELATED PRODUCTS