Thermocouple Refractory Tubes
Assemblies | Floats | Elements | Tubes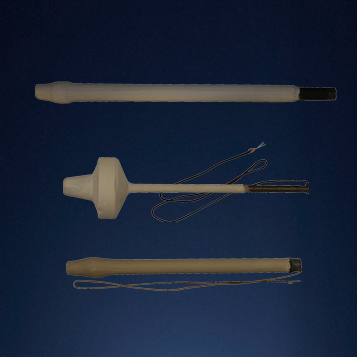 Applications
Refractory tube thermocouples have a fiber and cement laminate for protection. They very work well in molten Zinc and Aluminum. The laminate coating will not contaminate the molten metal. Tips are made from Silicon Carbide for fast response. Thermal shock resistant.
Construction
Refractory thermocouple tubes and floats are available with or without a thermocouple element. The elements are Type K. Thermocouples and floats also have 36" of leads. Flexible leads have fiberglass insulation Tubes have a 3/4" NPT instrument thread.
Thermocouple and Tube Configurations
Part Numbering systems are shown in the tables below.
Assemblies below include a Type K thermocouple element.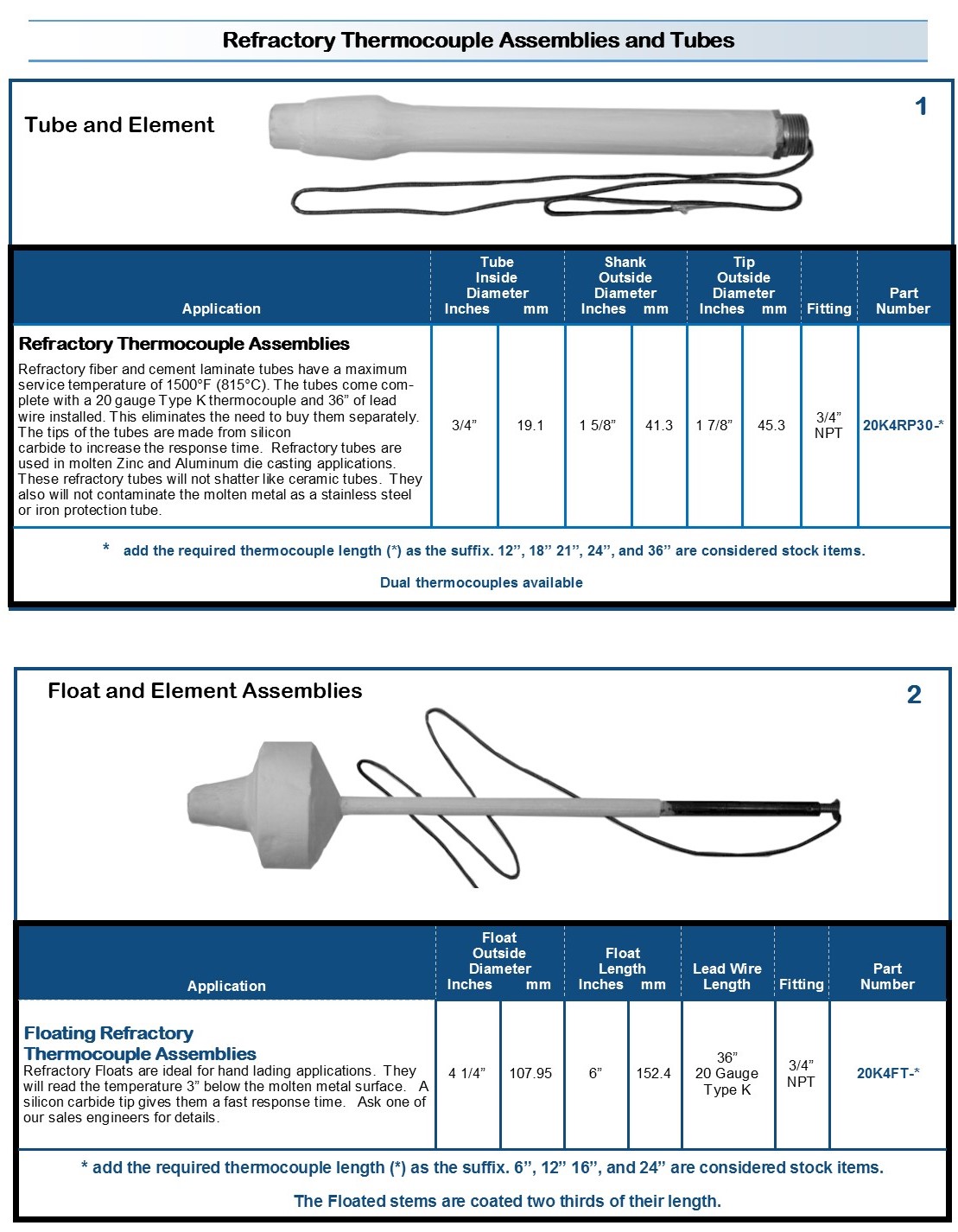 All RP30-* Protection Tubes below DO NOT include a Type K thermocouple element.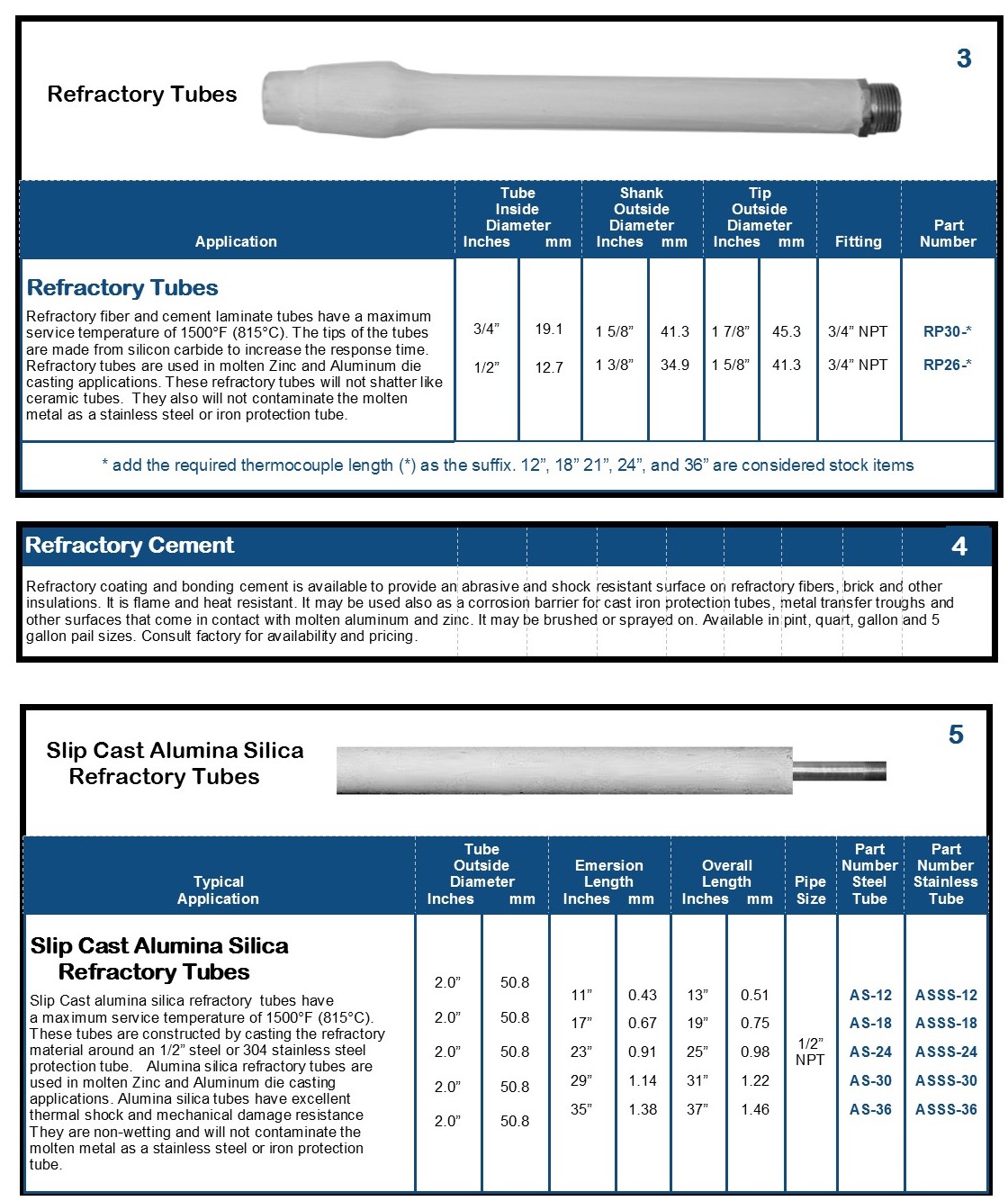 Specifications
Refractory Fiber and Cement Laminate
1500ºF Service
For Molten Zinc and Aluminum
Type K Elements
Fiberglass Insulated Leads
20 Gauge Conductors
Tubes or Floats
3/4" NPT Threads
Silicon Carbide Tip
ACCESSORIES AND RELATED PRODUCTS