Complete Gold Fuse Assemblies and Elements
Thermal Fuses protect electric furnaces from running up to excessive temperatures. They are usually part of the solenoid circuit of the controlling contactor. Fuse elements have a single gold wire. Gold will melt at 1,945°F and break the electrical circuit.
Construction
Assemblies have a single Mullite ceramic protection tube. The connection head is cast iron. An aluminum flip top head is also an option. The gold fuse assembly has a 3/4" male NPT connection.
Terminals
Brass Screw Terminals
Gold Fuses are available in 6 inch lengths.  Common ones are also shown in this section.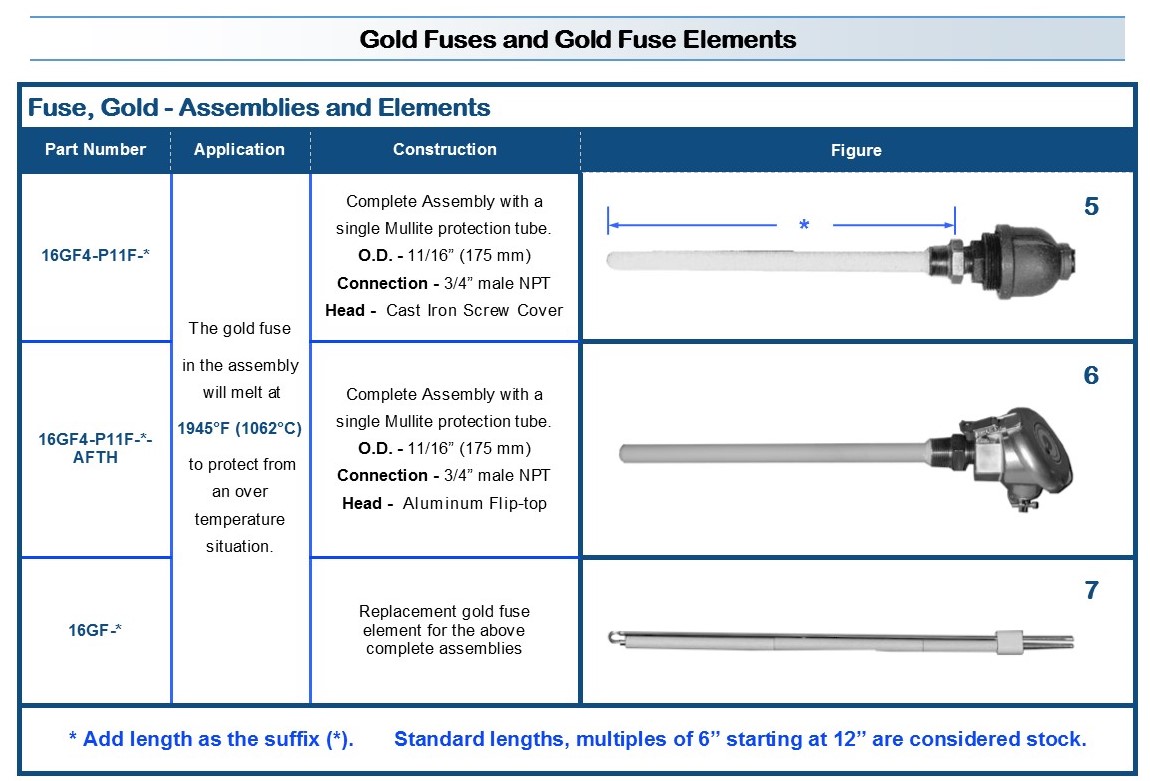 Specifications
High Temperature Ceramic
High Purity Alumina
Brass Terminals
Pinch and Wire Wrap Connection
Ceramic Insulated Element
Gold Fuse Wire
3/4" Male NPT Connection
Aluminum or Cast Iron Head
1,945°F Electrical Cut Off
ACCESSORIES AND RELATED PRODUCTS