General Information -
Richards ceramic insulators are made from the highest quality raw materials. They are carefully blended for superior mechanical strength and resistance to thermal shock. Our insulators also have excellent insulating properties at high temperatures.  Strict attention to hole size, wall thickness, and other details result in minimum breakage during installation.  Our oval insulator design allows two thermocouples in a single protection tube. Round insulators are also available for dual and single elements.
Types
Beaded or fish spine insulators allow the thermocouple to flex or bend at angles. Short insulators are also available with single, dual or four bores. They are come in 1/2", 1", and 3" lengths.
Junction cups are placed in the bottom of metal protection tubes. This will keep the thermocouple junction from contacting the tube. Furthermore un-grounded thermocouple junctions will always have a junction cup.
The part numbers describe the dimensions of the insulator. See example below.
Example: The part number 823-O signifies an 8 gauge insulator, two holes, three inches long, oval in shape.
Insulation Configurations
Fishspine Ceramic Beads, Braided Glass Insulation, and Junction Cups.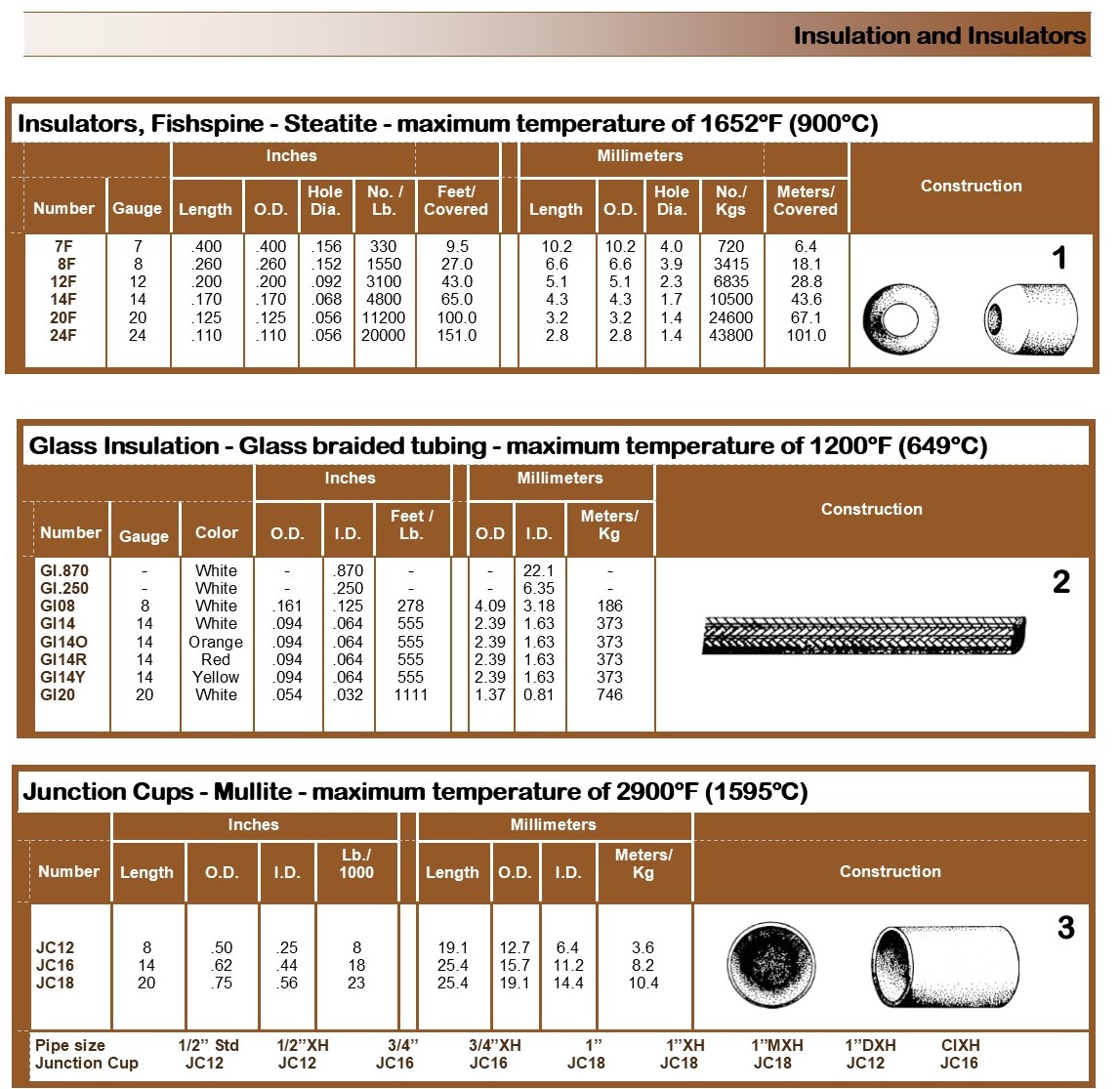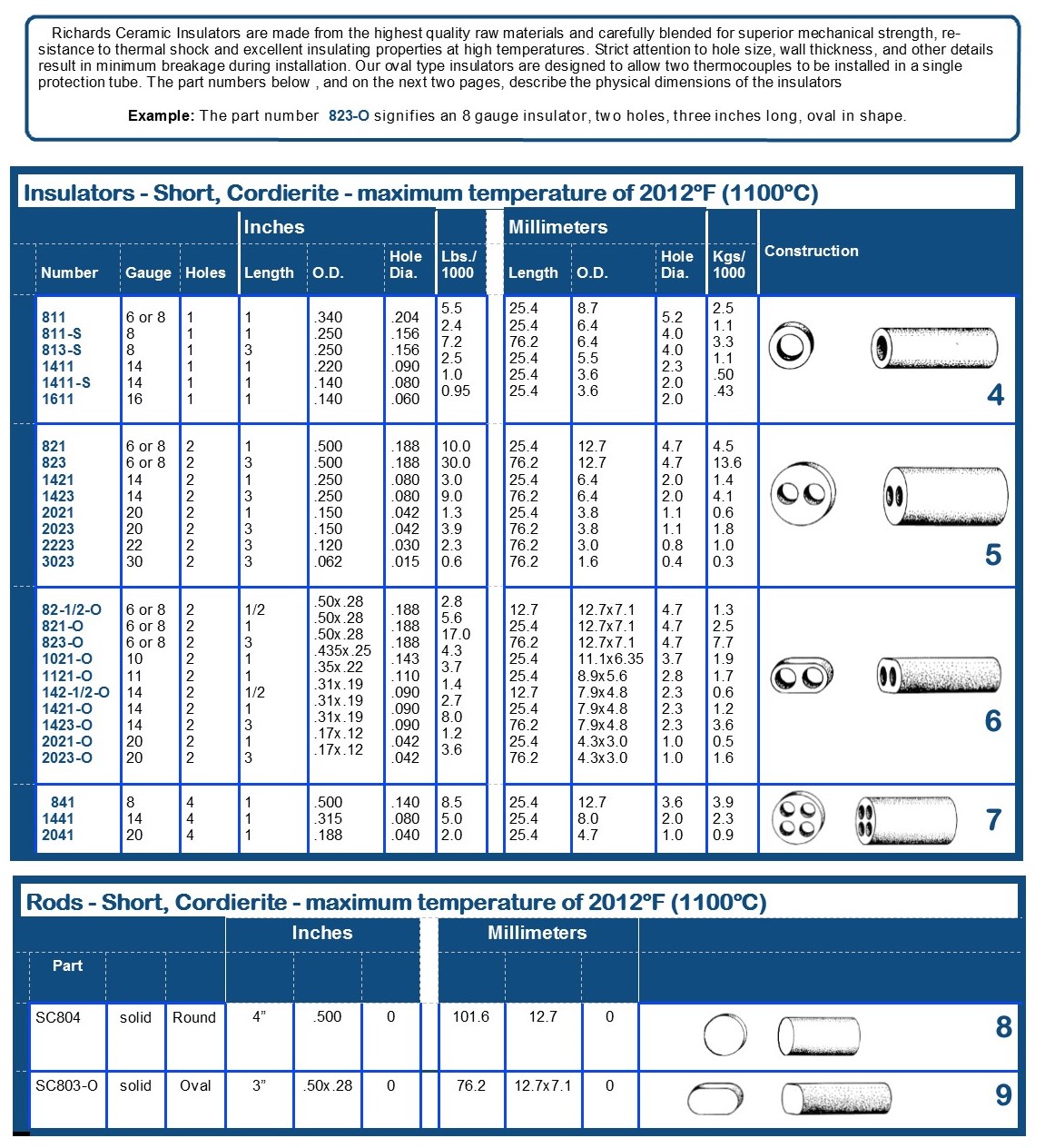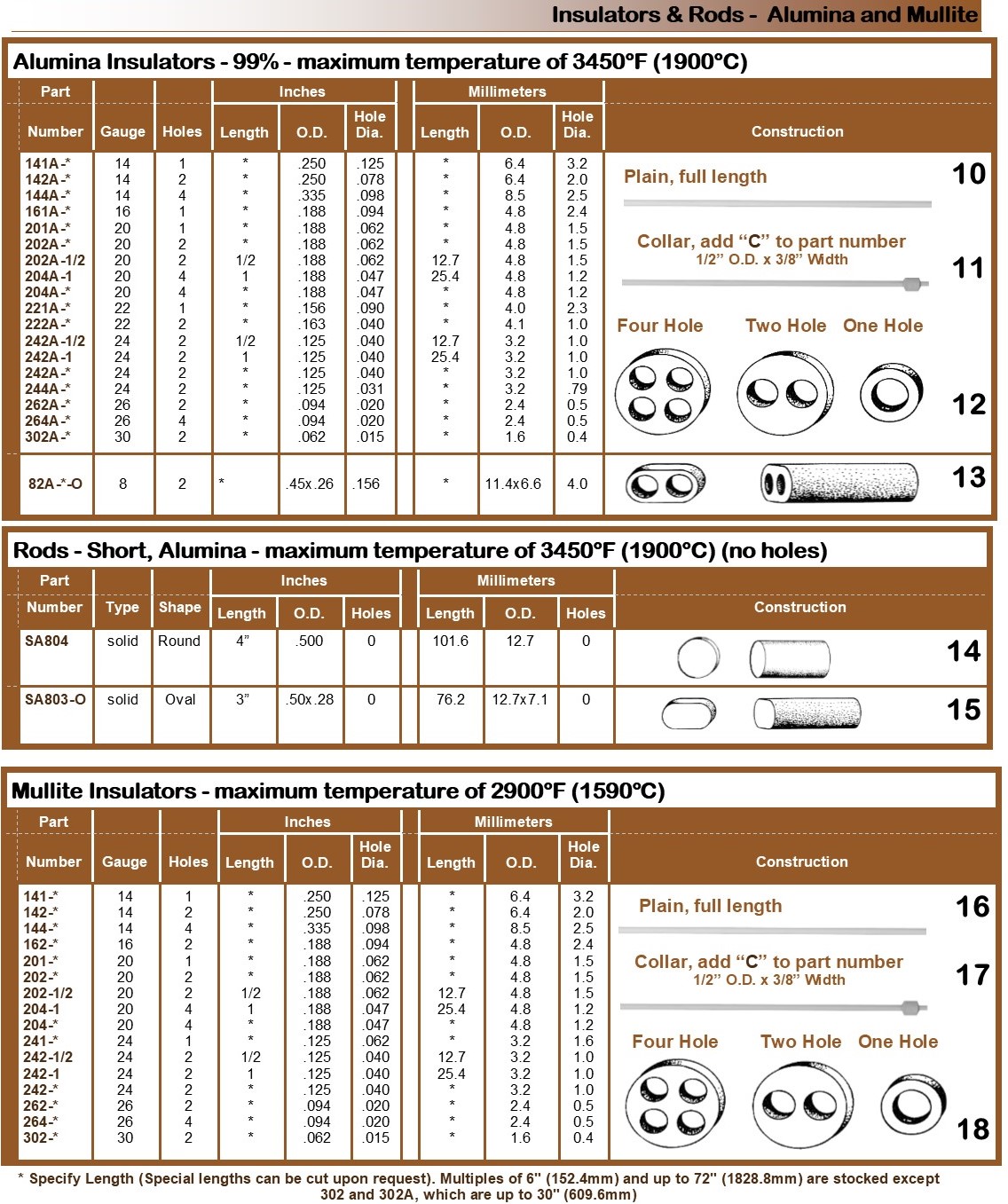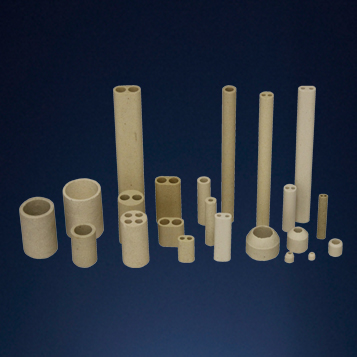 Specifications
Small diameters from .062" to .075"
Large variety of sizes in stock
Oval or round configurations
Fishspine beads for 24-8 gauge wires
Available in Alumina, Cordierite, Mullite, and Steatite
Available in single, double and four bore sizes
Custom cut to length sizes
Small or large quantities
Glass Insulation
Glass Braided Tubing
Colored Glass Insulation (Red, Yellow, and White)
Thermocouple Junction Cups
ACCESSORIES AND RELATED PRODUCTS