Fused Quartz Tubes, Compression Fittings | Metal Threaded Fittings
Composition
Fused Quartz tube and tubing are made by fusing or melting, naturally occurring quartz crystals. The crystals used are of a very high purity. This process takes place at 3632°F or 2000°C. This requires using high temperature furnace. Fused quartz tube and tubing is normally a transparent. The optical and thermal properties of fused quartz is far superior to those of other types of glass. This is due to its very high purity.
Applications
Fused quartz is used in ultraviolet transmission, clear lens, and other optics for the ultraviolet spectrum. Quartz has low coefficient of thermal expansion. This makes it a useful material for precision mirror substrates. Thermocouple protection tubes are also made from fused quartz. Quartz protection tubes are excellent for molten precious metal applications.
Mountings and Fittings
To make mounting quartz tubes a little easier we offer a variety of metal fittings. Many tubes can be ordered with stainless steel compression fittings. We can also cement on threaded close nipples as well as double threaded fittings. Hex fittings are 1/2" x 1/2" NPT or 3/4" x 3/4" NPT threads. See the table below.
QZ Series Quartz Tubes In Left Column - Closed One End
QT Series Quartz Tubing In Right Column - Open Both Ends
Very Low Coefficient of Thermal Expansion
Resistance to High Temperature
High Chemical Purity
Optical Clarity
Excellent Electrical Insulation Qualities
Other Sizes, Square Tube, and Stirring Rod Are Available
Stainless Steel Compression Fittings
Steel Threaded Fittings (Cemented)
Stainless Steel Hex Fittings (Cemented)
Close Nipples (Cemented)
Extended Nipples (Cemented)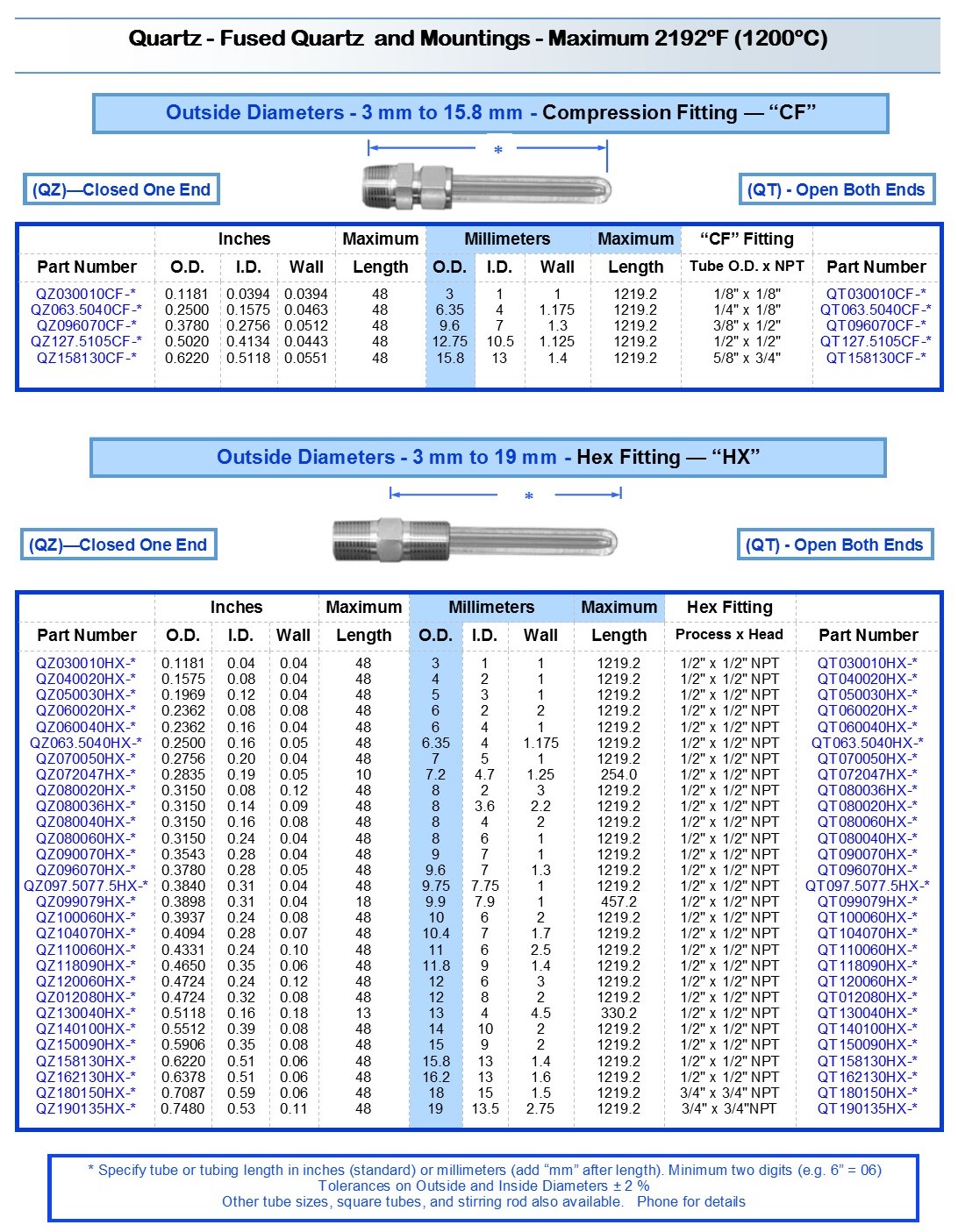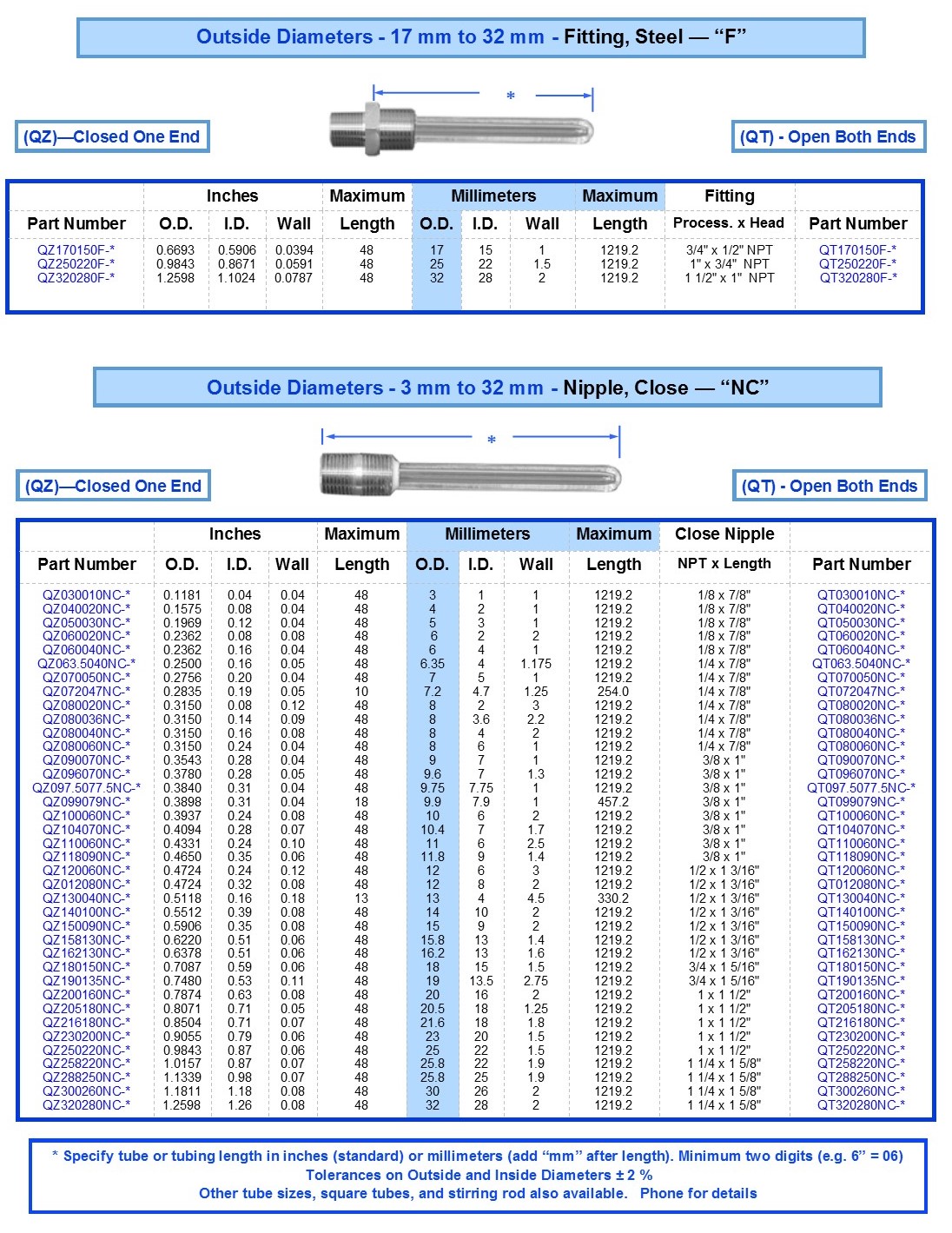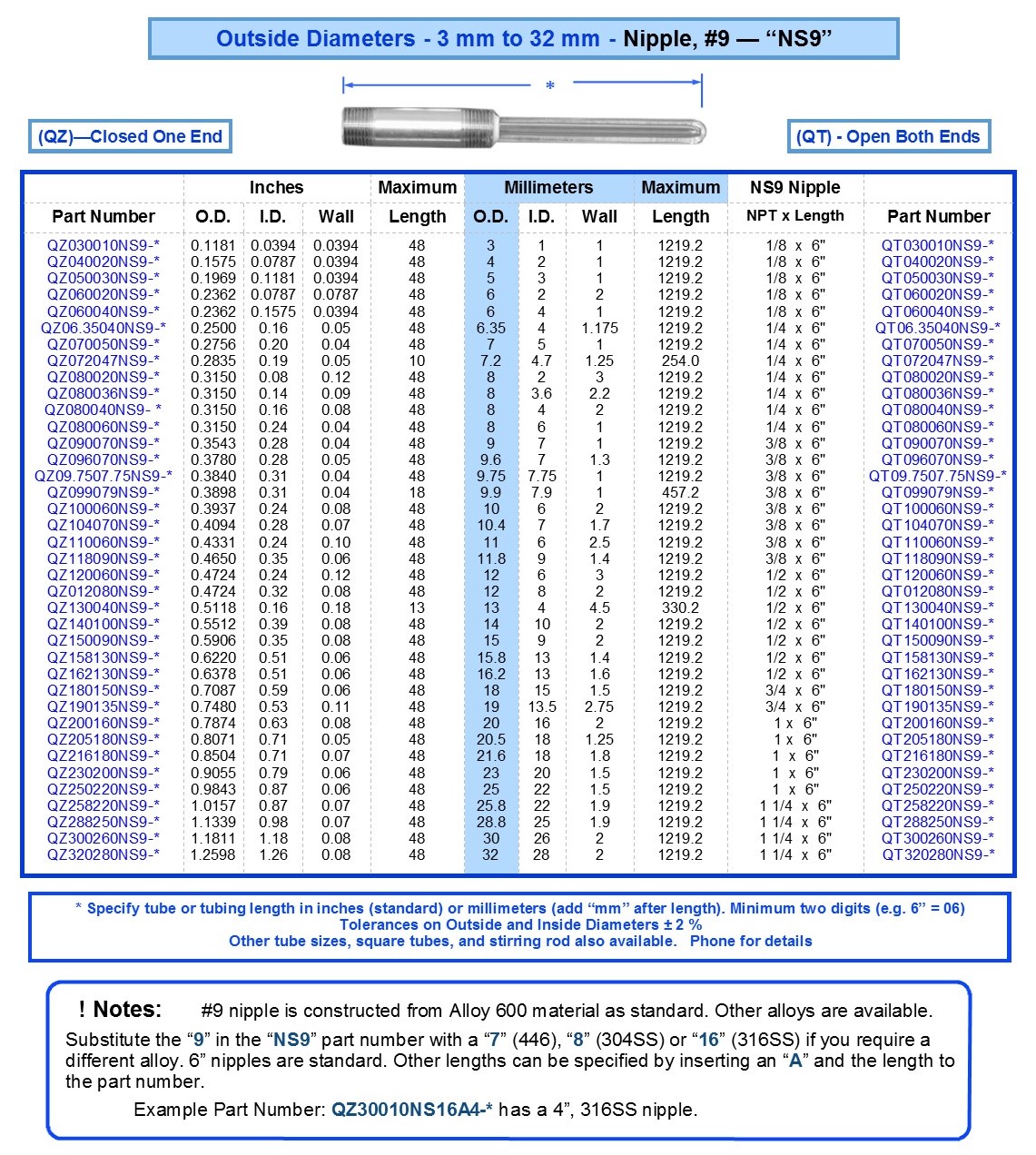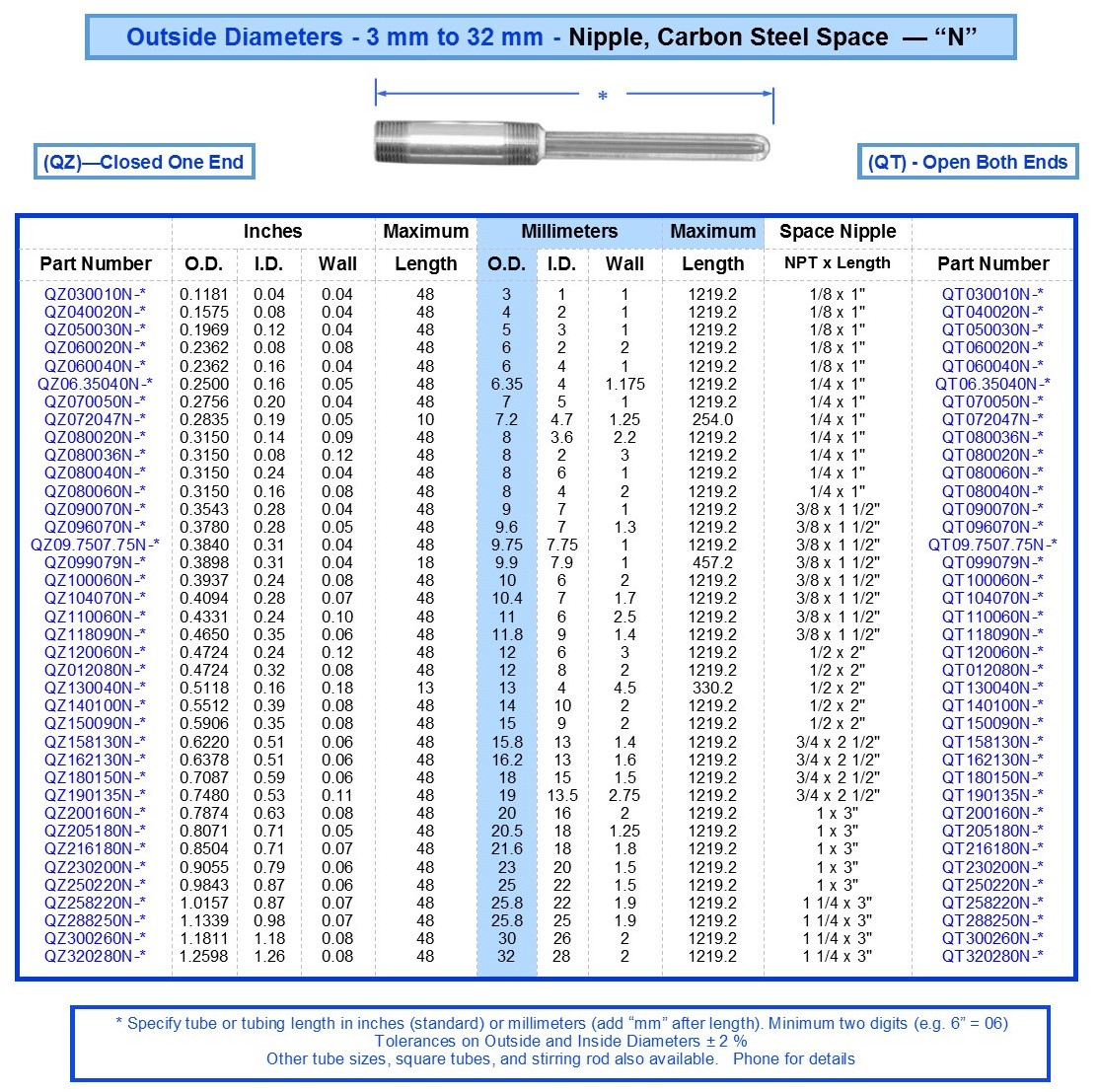 Accessories and Related Products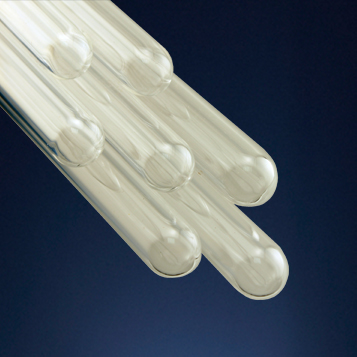 Fused Quartz Tubes And Tubing
| | | | |
| --- | --- | --- | --- |
| Coefficient of Thermal Expansion (20°C–320°C) | Softening Point | Index of Refraction | Hardness |
| 5.5 x 10-7 cm/cm °C | 1683°C | 1.4585 | 5.5–6.5 Mohs' Scale |